Marilyn McCune, M.A., LMHCA,

206-484-5901

marilyn.t.mccune@gmail.com

Psychology Today Profile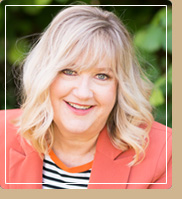 Marilyn McCune, MA, LMHCA, Ph.D. Candidate, is a Licensed Mental Health Counselor Associate providing psychotherapy services to child, teen, and young adult clients under the supervision of Dr. Christine Clancy, Ph.D. ABPP, and Rachel Hughes, Ph.D., LMFT from the Center for Child Development. Marilyn McCune holds Masters degrees in Cognitive Science from University College Dublin, Ireland, and Clinical Psychology from Fielding Graduate University, Santa Barbara, CA. She is a Ph.D. Candidate (2020) in Clinical Psychology with an emphasis in neuropsychology at Fielding Graduate University. She has over 4 years of clinical training in both inpatient and outpatient environments working with adolescents, young adults, and older adults. Areas of interest and experience include working with anxiety disorders or panic, depression, bipolar depression or mood disorders, chronic stress, suicidality, co-occurring disorders, and coping with severe psychiatric disorders. Marilyn's theoretical approach is informed by cognitive-behavioral theory, dialectical-behavior therapy, developmental trauma, and attachment theory.

M.A., Clinical Psychology, 2017, Fielding Graduate University, Santa Barbara, CA, USA
M.A., Cognitive Science, 2004, University College Dublin, Dublin, Ireland
B.A., English Literature, 1987, York University, Toronto, Canada


Licensed Mental Health Counselor Associate, LMHCA for Washington State
License number MC 60867250