Carla Grace, LMHC, DBTC
425-243-4163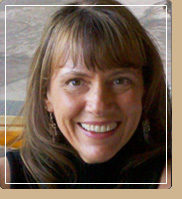 Carla Grace, LMHC, DBTC, has over 15 years of experience working with symptoms of trauma, PTSD, Anxiety, and ADHD in children, adults, families, and veterans. She also has extensive experience in the treatment of victims of sexual abuse and sex trafficking. Carla considers it a privilege to walk alongside a person through their healing journey as she provides evidence-based treatments, and most importantly, hope, to her clients. She helps her clients (children and their families) create supportive scaffolding by identifying triggers and implementing effective coping strategies.
Carla did not begin her journey as a psychotherapist. After she earned her bachelor's degree from Antioch University with a double-major in psychology and computer science, She spent her first career years working as a business IT specialist in systems analysis and software engineering. She, from there, stepped up to become a business consultant and motivational trainer with many successful start-up and low-cap companies. This experience of teaching and motivating company leaders inspired her to consider ways she could combine her love for helping people with her love for horses and psychology. This passion inspired her to earn her master's degree in Equine Assisted Mental Health from Prescott College in Arizona. She subsequently worked as an equine therapist for many years. Ever-searching for greater knowledge and ways to help others heal deep wounds, she was then inspired to pursue her passion for psychology with a doctoral program in clinical psychology. She is currently a doctoral candidate with a 2021 graduation date. Additionally, she was recently featured as the therapist and clinical consultant in the PBS series, Frontline, in the episode, "Sex Trafficking in America."
Carla specializes in EMDR, DBT, Hypnotherapy, Brain Gym, and Equine Assisted Psychotherapy. Additionally, she facilitates trauma-informed parenting classes and groups.
Psy.D., Clinical Psychology, California Southern University (Doctoral Candidate - 2021)
Child and Family Concentration, California School of Professional Psychology/Alliant University (2009-12)
Forensic Psychology Concentration, Antioch University (2008)
M.A., Counseling Psychology, Prescott College (2008)
B.A., Computer Science and Psychology, Antioch University (1992)


Pre-Doctoral Psychology Internship, Child Custody Evaluations, Antioch University, Seattle WA (2008)
Pre-Doctoral Psychology Internship, DSHS- Special Commitment Center for Male Sexually Violent Predators, McNeil Island WA (2008)


Clinical Director/Onsite Staff, Phoenix Dream Center, Phoenix, Arizona, (2013-2017)
Clinical Advisor/Therapist, PBS Frontline, "Sex Trafficking in America" (2015-2019)
Participant in the Governor's Office of Youth, Faith, and Family's Arizona Human Trafficking Council's Solutions Summit (2015)
Sex Trafficking Panelist for Mental Health Symposium, National Press Club, Washington, DC (2015)
Clinical Supervisor, Washington and Arizona (2013-present)
Private Practice, Sequim, Seattle, Bellevue, Washington (2018-present)
Child/Family Equine Therapist, Idaho, Arizona (2004-2017) )
Licensed Mental Health Clinician, State of Washington, #LH-60829337
Licensed Professional Counselor, State of Idaho, #LPC-5424
Dialectical Behavior Therapy - DBTC
Certified Anger Management Facilitator - CAMF
Equine Assisted Growth and Learning - Certified
In addition to providing therapy, Carla is a Washington State Approved Clinical Supervisor.