Daniela Ferdico, Psy.D.
425.529.3432 – drferdico@cascadeneuropsychology.com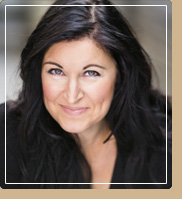 Daniela Ferdico, PsyD is a licensed clinical psychologist specializing in pediatric neuropsychology. Dr Ferdico received her doctorate in 1999 and went on to work at Harborview Medical Center, University of Washington Medical Center, and in 2014 started Cogwheel Clinic for Neurodevelopment. Her own private practice, Cascade Neuropsychology, focuses on pediatric assessment for private and legal clients.
Dr Ferdico specializes in assessing a child's abilities and areas of growth, and works most frequently in the differentiation between Autism Spectrum Disorder, ADD/ADHD, Learning Disorders such as Dyslexia, Dyscalculia and Executive Functioning difficulties and 2E (Twice Exceptional), as well as genetic disorders and traumatic brain injury. She speaks frequently on the impact of Sensory Processing Difficulties on everyday functioning, Twice Exceptional Students, as well as evaluating girls on the Autism Spectrum. She sees individuals from 18 months to 25 years old.
In addition to assessing for individual's current difficulties, Dr Ferdico loves working with families to help assess their child's learning style and cognitive strengths, and help them find the perfect school placement to foster their child's learning. She provides assessments for giftedness to learning supports.

Doctorate in Clinical Psychology, California School of Professional Psychology, Alameda, California (1999)
Masters in Clinical Psychology, California School of Professional Psychology, Alameda, California (1997)
Double Bachelor's Degree in Psychology and Criminal Justice, Gonzaga University, Spokane, Washington (1994)


Post-doctoral Training: Harborview Medical Center
Predoctoral Internship (APA accredited) with focus on Forensics and neuropsychology, Western State Hospital, Lakewood, WA
Psychodiagnostic Practicum: Berkeley Mental Health, Berkeley, CA
Practicum: Crisis Residential Center for Women and Children, Oakland, CA


Puget Sound Neuropsychology - Neuropsychologist
Neuropsychologist - University of Washington Medical Center
Clinical Psychologist - Harborview Medical Center , Department of Rehabilitation Medicine
Psychometrician: Wise and Fraser
Crisis Counselor - Crisis Residential Center for Teens


Founder, Sensory Access February 2017
Sensory Access is a 501 (c) 3 Nonprofit organization which provides Sensory Accessibility to Autistic/Sensory Processing Individuals in the community and the arts


Founder & Board Member, International Board for Sensory Accessibility, 2018
A non-profit organization made up of Autistic and Sensory Sensitive experts to create an international set of Sensory Accessibility standards.