Allisen Landry, Psy.D.

206-627-0109

allisen.landry@nwpedsneuropsych.com
www.northwestpediatricneuropsychology.com
Northwest Pediatric Neuropsychology, LLC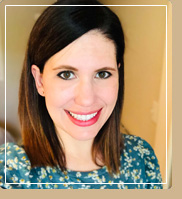 Allisen Landry, Psy.D. is a licensed psychologist and a pediatric neuropsychologist, with proficiency in diverse medical and psychosocial conditions. Dr. Landry earned her Bachelor's degree in Psychology from the University of Washington and her Doctorate degree in Clinical Psychology from Pacific University in Forest Grove, Oregon. She has extensive experience in hospital settings, where she conducted inpatient and outpatient evaluations, consultations, and education to families.
Dr. Landry provides comprehensive neuropsychological evaluations for children and adolescents with a variety of medical, learning, or psychosocial concerns. Areas of specialty include medical conditions, learning disorders, ADHD, mood disorders, and intellectual disability. In addition, Dr. Landry has extensive experience working with parents, medical providers, and schools, and believes in a collaborative approach to ensure well-rounded treatment.

Psy.D., Clinical Psychology, Pacific University (2018)
M.A., Clinical Psychology, Antioch University (2009)
B.A., Psychology, University of Washington (2003)

Post-Doctoral Fellowship, Pediatric Neuropsychology, Nationwide
Children's Hospital (2018-2020)
Pre-Doctoral Internship, Pediatric Neuropsychology, Kennedy Krieger Institute/Johns Hopkins School of Medicine (2017-2018)

Psychologist, State of Washington, License #61049964


International Neurological Society (INS)
National Academy of Neuropsychology (NAN)