Philip Dunbar-Mayer, Psy.D.
(425) 877-3484 - dunbar@centerforchilddevelopmentwa.com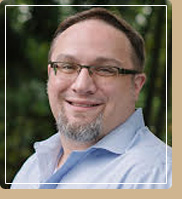 Philip Dunbar-Mayer, Psy.D. is a licensed clinical psychologist who holds a doctorate in clinical psychology from the American School of Professional Psychology. He has over 15 years of experience working with children/adolescents/young adults and their families. Areas of specialization include providing comprehensive neuropsychological evaluations for individuals between the ages of 2 to 25 years of age. Areas of expertise include the evaluation of children/adolescents suspected of having Autism, AD/HD, executive functioning vulnerabilities, learning disabilities, nonverbal learning disability, Down Syndrome, traumatic head injury, gifted children/Twice Exceptional Students, emotional/psychiatric disorders, medically complex children, and intellectual disability. Dr. Dunbar-Mayer also has expertise in evaluating and diagnosing young children (two-years or older) suspected of having an Autism Spectrum Disorder. Dr. Dunbar-Mayer believes in working closely with families and others involved in the child/adolescent's life to ensure appropriate treatment and follow-through.
American School of Professional Psychology: Psy.D. in Clinical Psychology
American School of Professional Psychology: M.A. in Clinical Psychology
Seattle University: B.A. in Psychology with a Specialization in Addiction Studies
Pre-Doctoral Internship
Primary Children's Medical Center, Salt Lake City, UT
Post-Doctoral Fellowship in Pediatric Neuropsychology
Neuropsychology and Education Services for Children and Adolescents (NESCA),
Newton, MA
Post-Doctoral Fellowship in Pediatric Neuropsychology
Integrated Center for Child Development (ICCD), Canton, MA
State of Washington, Licensed Psychologist #PY00003829, Active
State of Washington, Chemical Dependency Professional #CP00004726
State of Washington, Registered Counselor #RC00041068
Certified Child Mental Health Specialist / Highline West Seattle Mental Health
National Certified Addiction Counselor I (NAADAC)
Private Practice: Owner & Director
The Center for Child Development, Inc. (Bellevue, WA)
Private Practice: Child Psychologist & Pediatric Neuropsychologist
Eastside Psychological Associates (Issaquah and Woodinville, WA)
Pediatric Neuropsychologist / Staff Psychologist / Behavioral Specialist
Integrated Center for Child Development (ICCD), Canton, MA
American Psychological Association (APA)
American Association of Clinical Neuropsychology (AACN)
International Neuropsychological Society (INS)