Holly Stafford, DNP, ARNP, CPNP-PC

(425) 657-8880 – Holly@JunePC.com
June Pediatric Consulting, PLLC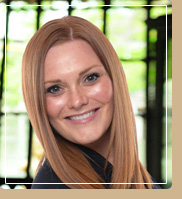 Dr. Holly Stafford is a Board Certified Pediatric Nurse Practitioner with a Doctor of Nursing Practice degree from the University of Washington. She has 6 years of experience working in pediatrics and has additional training in psychiatric care and nutrition. Holly loves being part of children's lives and is very gratified to help facilitate their growth and development.
Holly now specializes in child and adolescent behavioral and mental health. She manages common concerns such as ADHD, anxiety, and depression. She also enjoys working with children with pervasive development delays and Autism.
Because support is often needed in more than one way, Holly makes every effort to provide holistic care for children and families. Patient visits address physical health, emotional and behavioral health, nutrition, complementary therapies, family dynamics, and medication management when appropriate. Holly believes that a holistic approach lays the foundation for children to build healthy lifestyles and maximizes their development. This is always her goal when treating patients.

Doctor of Nursing Practice - Pediatric Nurse Practitioner, University of Washington
Bachelor of Science in Nursing, University of Missouri
Bachelor of Science in Nutrition, California Polytechnic State University, San Luis Obispo


Board Certified Pediatric Nurse Practitioner, Pediatric Nursing Certification Board
Advanced Registered Nurse Practitioner, Washington State Department of Health
Board Certified Registered Nurse, Washington State Department of Health