Erin Paavola, PhD, LMHC

(206) 508-4330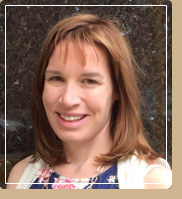 Erin Paavola, Ph.D., L.M.H.C. has counseling experience working with children, adolescents, young adults, and parents. She works with parents in order to help parents gain greater insight into their stress, parenting style, and behaviors, so that they gain greater sensitivity to their children's needs.
She helps children gain a greater ability to manage and understand their emotions in order to appropriately express their thoughts and feelings. She utilizes play and talk therapy with children to help children learn about their emotions and thoughts.
Play and talk therapy aim to address issues and social skills related to upsetting events in a child's life, such as: friendship issues, divorce, loss, anxiety, depression, impulse control problems, focus issues, conduct disorder, and stress. Erin takes a family systems approach when working with families by involving both the child and parents in the treatment process.
Additionally, she works with young adults and adults who are in need of counseling services in order to have greater insight into their issues of concern. Erin utilizes a talk therapy approach that is based in a supportive, Adlerian and cognitive- behavioral orientation. She works with young adults and adults on issues such as (not limited to): depression, anxiety, stress, physical health issues, and relationships issues.
Erin has a background of working with children and families through clinical therapy work both with DCFS and inpatient psychiatric facilities for children, and program evaluation for those with chronic illnesses. She provided therapy to children who experienced multiple types of abuse, struggled with depression, impulse control, self-harming behaviors, and physical aggression. She also provided therapy to parents who were involved in the DCFS system so that they can gain greater insight into themselves and particularly their parenting. Additionally, Erin has the experience of teaching Child Development and developing a Childhood Trauma course at Indiana State University. She also has grant development, evaluation, and management experience that aimed to empower those with physical and emotional difficulties.
Erin holds a Bachelors in Psychology, Masters of Arts in Community Counseling, and PhD in Community Psychology. Her dissertation research was on the role of support and parental stress on a mother's health engagement of her children. She can be reached at 206-508-4330 for appointments.