Aimee Lyons, Psy.D.
(425) 522-3787 - draimee@lyonspsydpllc.com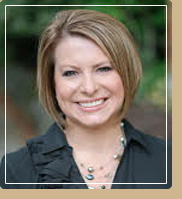 Aimee Lyons, Psy.D. is a licensed clinical psychologist with over 10 years experience working with children, adolescents, and families. In her practice, she delivers cognitive behavioral therapy (CBT) and other evidence-based treatments to children and adolescent clients with a wide range of emotional, behavioral, and adjustment problems, such as, behavioral management, Attention Deficit/Hyperactivity Disorder, executive functioning skills, anxiety disorders, depression, grief, interpersonal relationship difficulties, social skills, adjustment to long-term or situational life stressors, home and school behavioral concerns, strengthening parent-child relationships, and self exploration/personal growth. Additionally, she conducts psychological evaluations, early kindergarten screening assessments, and educational evaluations.
Dr. Lyons enjoys introducing individuals to the therapeutic process. She is eager to apply her experience and compassion with clients as they begin to address the issues that will help them to improve their effectiveness, quality of life, functioning within the family, and attain a sense of fulfillment. She believes that psychotherapy can help individuals and families most effectively use their resources to increase understanding, to improve behavioral functioning and decision-making, to solve problems, and to improve overall family relationships.

Washington School of Professional Psychology at Argosy University, Seattle, Washington Doctorate in Clinical Psychology (2009)
Washington School of Professional Psychology at Argosy University, Seattle, Washington Masters in Clinical Psychology (2005)
Columbia College, Marysville, Washington Bachelor of Arts/Science, Psychology (1999)
Predoctoral Internship: Warm Springs Training Institute at the Children's Home Society of Idaho. (2007)
Psychodiagnostic practicum: Friends of Youth Griffin Home. (2004)
Psychotherapeutic practicum: Highline West Seattle Mental Health Center - Child and Family Services. (2003)
Psychometrician - The Center for Child Development. (2011-2014)
Clinical Therapist - Bridgeways. (2010-2011)
Emergency Service Clinician - Compass Health. (2008-2009)
Clinical Therapist (2003-2005)