Seth Courrégé, Ph.D.

(425) 448-2688 – seth@sethcourrege.com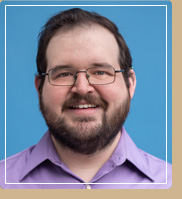 Seth Courrégé, PhD is a licensed clinical psychologist who holds a doctorate in clinical psychology from Central Michigan University. Dr. Courrégé's professional time is split between university instruction, research, and clinical work, leading to an approach that integrates research findings with values of collaborative assessment in which the patient's questions and needs are given priority. Dr. Courrégé's services include providing comprehensive psychological and psychoeducational evaluations for individuals between the ages of 7 to 25 at our Issaquah office. Areas of expertise include the evaluation of children, adolescents, and young adults suspected of having: AD/HD, executive functioning vulnerabilities, learning disabilities, traumatic head injury, giftedness, emotional/psychiatric disorders, and intellectual disability. In particular, Dr. Courrégé specializes in AD/HD assessment and is in the process of validating a new AD/HD questionnaire aimed at young adults.

PhD in Clinical Psychology from Central Michigan University, 2018
Pre-Doctoral Internship at the University of Idaho Counseling and
Testing Center, 2017- 2018
M.A. in Clinical Psychology from Central Michigan University, 2016
B.S. in Psychology, B.A. in Spanish from Louisiana State University, 2012

State of Washington, Licensed Psychologist #PY60868604, Active
State of Michigan, Limited Master's Psychologist # 6362007470, Inactive